Tallahassee is the capital of Florida, and it's located in the northern panhandle of the state. The city was established and became state capital in 1824. Tallahassee is considered a college town, being the home to the Florida State University as well as to Florida A&M University. In Tallahassee, science, and the state's history goes hand in hand with the unique natural habitat in the Gulf of Mexico that can be explored between the many state parks.
Tallahassee is home to the world's largest magnet laboratory, the National High Magnetic Field Laboratory. While it's also being the capital, Tallahassee is the site to the Florida State Capitol, Florida Governor's Mansion, the Supreme Court of Florida, which makes the city the perfect site to explore the history of Florida.
Interactive Map of 25 Things to Do in Tallahassee (FL)
---
1. Cascades Park
---
Cascades Park is a 24-acre park along the steam known as St. Augustine Branch, in Tallahassee. Cascades Park is a National Historic Place because it played role in the territorial choice of the government about the location of the capital city of Florida. The park was rebuilt, and it reopened for visitors in 2014, and now it's featuring the Capital City Amphitheater, a fountain with light, music, splash pads, and boulder climbing.
Cascade Park is the social center of the community of Tallahassee, being a venue that brings together arts, entertainment, education, history, and wellness for all visitors. The park is located downtown Tallahassee, offering many outdoor and recreational activities, such as children's playground, the Smokey Hollow Commemoration, and miles of trails. There's also a beachscape, and an outdoor classroom area called Discovery at Cascade Park.
2. Tallahassee Museum
---
Tallahassee Museum is located on Museum Drive, functioning as an outdoor museum on 52-acres near the Lake Bradford. The museum features an environmental science center, several historic buildings, and also a natural habitat zoo. Tallahassee Museum's goal is to educate and inspire people about the cultural and natural history of the Big Bend area, where the city is situated.
You can explore several exhibits, such as the Big Ben Farm, which is one of the most popular. During your visit to this exhibit, you'll learn how rural life was like in northern Florida in the 19th century. These exhibits feature farm buildings with animals, houses, gardens, and gristmills too. You can also see at the zoo bears, deer, bobcats, and also the endangered Florida red wolves and panthers. Tallahassee Museum offers during the Animal Encounters education for children about one of the museum's animals.
3. Dorothy B. Oven Park
---
The history of the Dorothy B. Oven Park is as rich as the soil that nurtured the finest camellias in the area. The park was donated to the City of Tallahassee in 1985, in an unprecedented gesture of civic generosity. Dorothy B. Oven Park lays on more than 6-acres of lush, a garden filled with beautiful azaleas, palms, camellias, and other rare species that can't be seen elsewhere. Dorothy B. Oven Park is open during regular business hours for visitors, welcoming everyone looking to spend some time lost between flowers and beautiful plants.
The Camellia Nursery was built by the late Breckenridge Gamble, and it was replaced by a house designed by Mr. Alfred Maclay in 1930. The park's Main House features a classic manor-style home, with a really rare magnolia paneling, antique furniture and artworks, wooden floors, and full kitchen facilities. The charming house is available for the public for seminars, weddings, meetings, and receptions as well.
4. Tallahassee Automobile Museum
---
The car-themed museum of Tallahassee Automobile Museum is located on Mahan Drive, where a great automobile collection is welcoming the visitors. This exhibition consists of a collection of donated items, and it was opened in 1996. Tallahassee Automobile museum occupies about 100.000 square feet, and it's featuring mostly American-made cars and items that represent the American culture.
The museum's collection includes more than 140 automobiles, three Batmobiles, and the funeral hearse of Abraham Lincoln as well. You can also explore some of the greatest items of the museum's collection, such as the Case knives, North American artifacts, a cash register, and much more. The museum has also rooms that can be rented for private events and meetings.
5. Florida State University
---
Florida State University is a research university located in Tallahassee, founded in 1851. It's the oldest continuous site of higher education in the state of Florida. Florida State University features 16 separate colleges, and more than 110 centers, labs, and facilities that offer 360 programs of study.
The university is home to Florida's only national laboratory, the National High Magnetic Field Laboratory, and it's also the birthplace of the anti-cancer drug, the Taxol. Florida State University operates also the State Art Museum of Florida. While visiting the campus of the university, during regular opening hours, you can explore the Heritage Museum, as well as the FSU Master Craftsman Studio, and the Opperman Music Hall.
6. Railroad Square Art District
---
The Railroad Square Art District is really popular for the First Friday festival, which is held on the first Friday of every month. First Friday festival provides an enjoyable experience with open shops, galleries, live music, and street food. In Railroad Square Art District, businesses are mostly open from Thursday to Sunday, with a few that are open during the whole week. Visiting the Railroad Square, you can support the creative local businesses while having a unique experience for yourself.
You can find vintage, antique shops, a cult cinema, thrift, a large indoor rock-climbing gym, and a specialty kayak shop, between many others. While in Railroad Square, you can stop by at Square Mug Café, Railroad Square Crafthouse, and the unique place that was built out of a real railroad caboose, Crumbox Gastgarden.
7. Lafayette Heritage Trail Park
---
At Lafayette Heritage Trail Park, water-sport aficionados, wildlife lovers, trail runners, and mountain bikers will enjoy their time! The park offers multiple trails, including the Lafayette Heritage Shared-Use trail, Cadillac Mountain Bike trail, and a paddling trail as well. The shared-use trail can take you in a quiet hike through beautiful woodlands on the east side of Tallahassee. This trail connects the Lafayette Heritage Trail Park with Tom Brown Park.
Along the trail, you can observe turtles, alligators, and native birds, among many others. The trail's path curves around Piney Z Lake, which is a great spot for fishing, and features a boat launch too. On the west side of the trail, you can pass over the beautifully made pedestrian bridge, over a railroad, that connects the trail to the J.R. Alford Greenway, while on the west end, you can connect to Goose Pond Trail.
8. Alfred B. Maclay Gardens State Park
---
Alfred B Maclay Gardens State Park lays on 1175-acres, and it's located on Thomasville Road, in Tallahassee. The park is also a botanical garden, and a historical site called Killearn Plantation Archeological and Historical District. In Alfred B. Maclay Gardens you'll find 18 historic buildings, and four other historical structures to explore. Just as the 3. Dorothy B. Oven Park, Alfred B. Maclay Park is really famous for its beautiful azaleas and camellias, beside the trees like cypresses, dogwoods, and Japanese maples, and many more.
The Native Plant Arboretum showcases Eastern red columbine, English dogwood, Florida flame azaleas, that you can admire during a nice walk in Alfred B. Maclay Park. You also have options for outdoor activities, such as bird watching, canoeing, fishing, cycling, and hiking. This park is known for the best place to spend time with your significant other, a romantic place, for a romantic afternoon.
9. Florida Historic Capitol Museum
---
The Historic Capitol of Florida was built in 1845, and it was restored to its 1902 appearance, and it's standing as an icon at the center of Florida's Capitol complex. In the Florida Historic Capitol Museum, under a stained-glass dome, you can explore the political history and traditions of Florida through various exhibitions.
You can find photographs, audiovisual displays, recordings about events, and historic figures that played role in Florida's history. The restored areas that can be explored include the Governor's office, and chambers of the House of Representatives, Senate, and Supreme Court. The museum offers a journey through the colorful history of the representative government of Florida through its collection and interactive multimedia. Florida Historic Capitol Museum is definitely a must-visit to learn about the past of the state in the most profound ways.
10. St. Marks National Wildlife Refuge
---
St. Marks National Wildlife Refuge was established in 1931, and it's one of the oldest wildlife refuges in the United States. The park lays on 68.000-acres, and it consists of a variety of coastal environment, that's typical in the Gulf of Mexico. It includes estuaries, marshes, islands, and tidal creeks. You can explore many interesting structures in the St Marks National Wildlife Refuge, such as the St. Marks Lighthouse, which is the second oldest lighthouse in Florida.
The refuge is a wintering area for many migratory birds, which can be observed while visiting. It's also the home of animals such as black bears, bobcats, alligators, and coyotes between many other species. St. Marks Wildlife Refuge is really popular for fishing as well, and you can find also a boat ramp close to the lighthouse. If you'd want to hike, while observing the wildlife, you can choose between many trails around the park, but you can also go cycling in this picturesque place.
11. Museum of Florida History
---
Museum of Florida History coves tens of thousands of years of Florida's history, from when indigenous tribes carved canoes out of tree trunks, and mastodons were plodding through the Panhandle (Western Florida) until the present. The museum collects, preserves, and exhibits evidence of past and present cultures of Florida, to provide visitors with knowledge and educate about the heritage of the state.
This covers Spanish, British, French and Confederates, who had influence on the region, and you can see displayed weapons, furniture, flags and various artifacts that tell a detailed story of Florida's history. In the same building, you can also explore the Florida State Archives and Library, that features a great collection of manuscripts, videos, postcards, government records, and genealogical records. In the Museum of Florida History, you can find more than 250 artifacts housed in the 21 rooms of the museum.
12. Mission San Luis
---
You can find Mission San Luis on Tennessee Street, west of downtown of Tallahassee. Mission San Luis de Apalachee is a historic site built in 1633, and it was a Spanish Franciscan mission in the settlement of the Anhaica capital of the Apalachee Province.
Over time, the buildings were all destroyed, but many of them got reconstructed, including the church, the convent, the fort, a blockhouse, and a typical Spanish house, between many others. Mission San Luis is a U.S. National Landmark since 1960, and now it can be visited by those interested. You can explore the 300-years-old artifacts, and learn how the past was like in the mission.
13. Goodwood Museum & Gardens
---
Goodwood Museum and Garden is a beautiful destination for those interested in the old South's wealthy life. In Goodwood, you can find an 1830s plantation house, that lays on 16-acres of landscaped lawns, gardens, and majestic oak trees. The plantation house features its original art pieces, glass, furniture, porcelain collections, textiles, and many more, which are a great example of antebellum architecture.
Goodwood is also known for its old, and beautiful fresco ceilings as well. The rooms are decorated to showcase how the house looked like during WW I. You can also join guided tours, that are available Tuesdays and Sundays. Besides the museum, the Carriage House Conference Center, the Jubilee Cottage, and the Laundry Cottage can be rented for special events as well.
14. Lake Jackson Mounds State Park
---
Lake Jackson Mounds Archeological State Park can be found on the south shore of Lake Jackson, in northern Tallahassee. This is one of the most important archeological sites in Florida. The park was listed on the US National Register of Historic Places, and it's managed by the Florida State Park system since 1966. Lake Jackson Mounds were the center of the Fort Walton Culture, which thrived between 1050 and 1500 AD.
The archeological area includes four earthwork mounds, a public plaza, and many village residences. Unfortunately, in Lake Jackson Mounds Park, only two mounds are open to the public. While visiting the park, you can explore two trails that both pass by the plantation, a gristmill from the 1800s, and picturesque landscapes with native plants and trees.
15. Leon Sinks Geological Area
---
Leon Sinks Geological Area, which is located just south of Tallahassee, offers an amazing introduction to the wonders of karst topography. Karst is a landscape that happens through deep erosion of the soft rock such as limestone, and it leads to the most unusual visual treats as water flows into, or out of the Swiss-cheese holes that occur within karst. Most of Florida's water is within karst. This means that there is little to no filtration as groundwater seeps into the spongy limestone bedrock and starts flowing from one point to another.
At Leon Sinks, you can see pools of water in a variety of colors at the bottom of deep sinkholes. You can look right into a watery cave, watch water vanish in a losing stream, and see it pop up again in a riverside. The trail system is moderate but enjoyable and fun. It features beautiful botanical beauties, especially in the late spring.
16. Florida State Capitol
---
Florida State Capitol can be found on South Monroe Street, and it's home of the Florida Historic Capitol Museum, between many others. When the new capitol building was built, the Historic Capitol was slated for destruction, but the citizens worked together to save it. The museum is functioning in the iconic 1845 Florida State Capitol Building, which was restored in 1902 appearance between the 70s' and 80s'.
The restored part of Florida Capitol includes the Governor's office, the House of Representatives, and the Supreme Court. If you're visiting the museum, you can learn about the events and individuals who helped to restore the Capitol Building. In the same building, you can also explore the Florida State Archives and Library, which features a great collection of manuscripts, videos, postcards, government records, and genealogical records.
17. Elinor Klapp-Phipps Park
---
Elinor Klapp-Phipps Park is a beautiful 670-acre tract of land on the eastern shore of Lake Jackson. The city of Tallahassee purchased 162-acre outright, which involves two existing active recreation areas. The Meadows Soccer Complex on Millers Landin Road is one of these, which functions as a youth and adult soccer facility. The other one is Meridian Park, which was re-developed as a multi-use youth sports complex. You can visit both of these if you're looking for fun activities.
The remaining part of Elinor Klapp-Phipps Park is home of ancient magnolias, massive tulip poplars, and alluvial streams. One of the largest parks of Tallahassee offers a variety of recreational activities, such as separate trails for hiking, mountain biking, and equestrian trail systems. The Phipps Park Trail, which is part of the Florida Trail System is made up of three stacked loops. Each increasing in difficulty and length, showcasing trees of unbelievable sizes and a carpet of trillium blooms each February.
18. Tom Brown Park
---
Tom Brown Park is located in the eastern part of Tallahassee, east of the Capitol Circle SE. The park has a large number of recreational activities and fields to offer. You can find numerous baseball and softball fields, tennis courts, and many wide-open spaces that are great for picnicking as well.
Tom Brown Park is hosting some of the city's most important events, such as the 4th of July Fireworks Show. Within the activities the park offers, you can also find trails, BMX tracks, you can play golf, racquetball, or volleyball too. There are many soccer fields, basketball courts, and also remote-control car tracks. All in all, Tom Brown Park is the place to go to Tallahassee if you're looking for outdoor (team) sports activities.
19. Knott House Museum
---
Knott House Museum was built in 1834 by George Proctor on East Park Avenue. The house has temporarily served as the Union headquarters in 1865, and it was on the front steps of the Knott House that Abraham Lincoln read the famous Emancipation Proclamation.
The historic house served as the home of several families, such as William Knott and his family, after it was given to the Historic Tallahassee Preservation Board. The Knott House Museum was opened to the public in 1992 after it was restored to its 1928 outlook. You can attend on guided tours in the house from Wednesday to Saturday as well as you can explore on your own.
20. J. R. Alford Greenway
---
When it comes to parks of Tallahassee, J.R. Alford Greenway is another really popular one in the city. J.R. Alford Greenway has more than 17 miles of multi-use trails, where you can do activities like cycling, running, horseback riding, and hiking. The open terrain contains a crushed oyster shell path that can be followed into Tallahassee's iconic wooden forests.
If you're arriving at the entrance at the greenway, you'll be leaded right to the Lafayette Heritage Trail, which will lead you to the previously mentioned gorgeous bridge above a railway. This bridge is also significant to be visited because from the top of it, you can have an amazing view over Piney Z Lake.
21. Florida's Governor's Mansion
---
Florida's Governor's Mansion is hiding under the shade of immense oaks, on a site chosen by legislators at the beginning of the 20th century. Interestingly, the mansion is not located among the white office buildings rounding up around the Capitol building. This makes it quite hidden as well.
In Florida's Governor's Mansion, 25 governors and their families have lived through the light and shadows of Florida's history. You can see in the mansion features rooms and objects that furnish them, gardens, and beautiful outdoor areas. There are half-hour guided tours available if you'd like to explore the beautiful mansion, and they are available all year round!
22. SouthWood Golf Club
---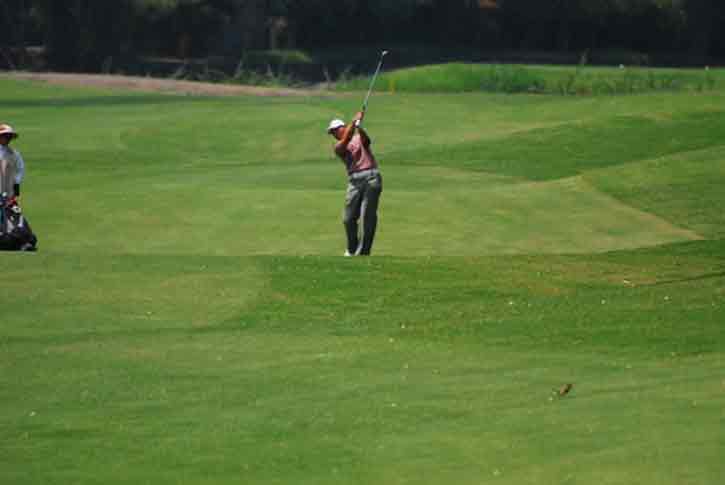 SouthWood Golf Club can be found on Grove Park Drive, and it's ranked as one of the best golf courses in Florida. It was created by the St Joe Company, after Fred Couples and Gene Bates's designs. Southwood is a public golf course, that's set in pastureland with rolling hills and oak trees covered in Spanish moss.
Southwood Golf Club takes public reservations and group reservations for teatime, and it's also hosting special events, like corporate meetings and private events. The Southwood Room is used for smaller or more intimate events, and it can be found in the Clubhouse. Besides the golf course, you can see the SouthWood House which was built in 1865 and recently restored. The house is surrounded by beautiful flowering trees and oaks. This can also be rented for private events!
23. FSU Rez Lakefront Park
---
FSU Rez Lakefront Park is a 73-acre facility with 10 active acres located on Lake Bradford. In this unique natural setting, you can enjoy canoeing, kayaking, picnicking, disc golf, sand volley, and many more recreational activities. There's a guarded, designated swimming area you can swim in. You can go canoeing, kayaking, or use a stand-up paddleboard on either Lake Bradford, or the other three adjoining lakes. You can also rent the kayaks, canoes, and stand-up boards on site.
At FSU Rez Lakefront Park, beside the mentioned sand volley, for which you have two courts available, you can play horseshoes, cornhole, or Spikeball as well. There's also a climbing wall available, for those interested in practicing rock climbing. At FSU Rez Lakefront Park you can also rent the sports equipment at the Waterfront Office.
24. The Grove Museum
---
The Grove is one of the best-preserved antebellum residences in Florida, that was built by enslaved craftspeople around 1840. It's one of the best examples of the Greek Revival architecture in Florida, and it's also listed on the National Registry of Historic Places. The house was home of many generations of Call and Collins families, with LeRoy and Mary Call Collins as the recent ones.
Grove Museum tells a story from slavery to civil rights and critical moments that define the American experience. It has opened for the public just recently, in 2017, and since it can be visited on self-guided or guided tours. Gove Museum preserves and interprets the Call-Collins House, its surrounding acreage, and its historical collections, with the purpose of engaging and educating the public about civil rights through American history.
25. Florida State University Museum of Fine Arts
---
MoFA originated as the Fine Arts Gallery for Florida State University's School of Visual Arts. It serves to enrich the university and community by exhibiting works of art that expand the understanding of art today and the past. The museum also serves as an educating instrument by holding exhibitions of informational value to all visitors.
The scope of MoFa projects ranges from the vigorous work of regional artists and students to national-impact, and scholarly presentations. Every season begins with an international competitive exhibition that embraces all media and every semester closes with the youth and exuberance of the graduating artist exhibitions. You can visit the museum all-year-round by joining guided tours, art walks, or just head on a self-guided tour.