Carson City is known for its authentic Wild-West history as well as gambling. The city, which is the sixth-largest city and the capital of Nevada, is also an independent city which means it is not part of a county. Located 30 miles south of Reno, Carson City is surrounded by the Eagle Valley, Carson Range, and the Sierra Nevada. And as such the main attractions involve being outdoors and going on adventures.
Interestingly, in 1991, the city adopted a plan prohibiting the construction of tall buildings in Carson City downtown. So, the tallest building you will find there is the Ormsby House with 117 feet tall.
Interactive Map of 25 Things to Do in Carson City (NV)
---
1. Sand Harbor
---
Sand Harbor is a popular Lake Tahoe beach known for swimming, boating, and seasonal open-air entertainment with mountain views. The area features soft fine sand, shady trees, and giant rock formations from where you can cliff jump into the lake. Besides, you can launch boats, rent kayaks and paddleboards, or eat at the local café.
The beach itself is very small but the water is crystal-clear and there are several sandy spots to sit and enjoy the stunning views of the lake and its surrounding mountains. You can also choose to go for a nice easy hike along the walking platform traversing all the way to Lake Tahoe Nevada State Park.
2. Casino Fandango
---
Casino Fandango is a hotel and casino complex with tropical-themed decor, table games, live entertainment, and 24/7 dining. The casino itself features video poker and keno machines, as well as slot machines, which are all new and modern. There are also a few fountain attractions, with games circled around them. This is the largest of the casinos along Carson City main road.
The restaurant on-site is one of the casino's highlights and offers six different thematic areas with great food options and a decent dessert bar. It features a salad bar with lots of items to choose from, always clean, and well-stocked.
3. Lake Tahoe
---
Lake Tahoe is a large freshwater lake in the Sierra Nevada Mountains sitting right on the border between California and Nevada. In fact, Lake Tahoe is the largest alpine lake in North America, and it is known for its beaches and ski resorts. On the southwest shore, Emerald Bay State Park contains the 1929 Nordic-style mansion Vikingsholm. Along the lake's northeast side, Lake Tahoe Nevada State Park includes Sand Harbor Beach and Spooner Lake, a gateway to the long-distance Tahoe Rim Trail.
The water is crystal clear with snow-capped peaks in the background offering some of the best scenic views in the area. During summer there are plenty of water activities, while the winter offers a range of snow skiing in the bordering ski resorts.
4. Casino Nugget
---
Casino Nugget is a casino and hotel with 3 eateries offering poker, table games, video poker, as well as keno and slot machines. Plus, live music and stand-up comedy performances. They have many promotional events throughout the year and every amenity for card club players.
Besides, the establishment has restaurants and a wine bar, along with two more bars on the casino floor. On weekends, live bands play and there is no cover charge. Overall, this is a very comfortable small local casino with a nice atmosphere and very popular among the local community.
5. Mt. Rose Ski Tahoe
---
Featuring 7 chairlifts and 3 snowboard parks, Mt. Rose Ski Tahoe covers 1,300 acres of groomed ski runs for all levels. This is one of the best resorts in Tahoe. The mountain is just the right size, with just the right number of trails for beginners and expert riders.
The classes are especially fun for the kids. They even give you a report card at the end with a list of skills learned/mastered and give the kids hot Cocoa when they return their ski equipment. But be aware that ski goggles are required, and they do not rent them. They do, however, have a store on-site where you can buy them from.
6. Bodines Casino
---
Bodines Casino features nearly 300 slot and video poker machines and an all-day American eatery. The casino itself is quite modern and big enough to provide ample parking, elevators to gaming areas, a great dining area, and well-trained and friendly staff.
The establishment also counts with two specialty bars. The ultra-hip Round Bar and the Sports Bar which has a full wall of High Definition Plasma TVs. Meanwhile, enjoying a meal at the Bodines Restaurant is a tradition in Carson City. The most popular dishes include the Prime-Rib, the Lobster, and the Grilled Chicken Sandwich.
7. Virginia City
---
Founded over 150 years ago as a mining town, Virginia City is up until today one of the most popular and historic cities in Nevada. In fact, the city is listed on the National Register of Historic Places. Located 25 minutes driving from Carson City, Virginia City is known for all the Victorian buildings built during a 19th-century mining boom.
The most popular attractions in the city include the haunted Washoe Club and the Piper's Opera House. Not to mention The Way It Was Museum and the Fourth Ward School Museum.
8. Washoe Lake State Park
---
Located between Reno and Carson City, Washoe Lake State Park provides scenic mountain views on an 8,053-acre preserve offering boating, hiking, camping, and other activities. The lake itself offers beautiful scenery with views of the surrounding Sierra Nevada as well as Carson and Virginia mountain ranges.
The park's highlights include going on an adventure along the equestrian trail and looking out for scorpions in the evenings. These animals are quite unique because they glow fluorescent green under black light. Definitely a fun family activity and a great chance to observe these creatures in their natural habitat. Besides, the wild horses and a perfect camping spot, the park features a nice and relaxing vibe with rustic scenery.
9. Diamond Peak Ski Resort
---
Featuring skiing, snowboarding, sledding, a kids' zone, and dog runs, Diamond Peak Ski Resort is a medium-size resort with lake views. So, if you are heading to Carson City and you love skiing this is the place for you. They have a great learning program for kids and adults. Some of the slopes give you a breathtaking view of the high mountains and the enormous Lake Tahoe.
Besides, the service and the staff everywhere are very efficient with great attitudes. Overall, this resort makes snow sports affordable to families with amazing views of the lake that cannot be beaten.
10. Logan Shoals Vista Point
---
Logan Shoals Vista Point offers a few walking paths and a breath-taking view of Lake Tahoe right off Lincoln Highway. There is a paved path that provides a short walk to the main vista and another path leading down to the lake. There are several spots along the way down where you can stand to rest if you cannot make the track further. But do not worry, each stop provides a great spot for pictures or rocks you can sit on.
At the bottom, you can walk along the water edge for quite a long way in both directions. There are lots of great places to stop and take pictures. It is definitely worth the stop to take in the scenery.
11. Nevada State Railroad Museum
---
Nevada State Railroad Museum is a center for the preservation of Nevada's railroad history featuring many historic trains and cars. So, if you like trains this is a must-see as it has information about the development of the railway across the west.
The museum's exhibits include a lot of Carson City history as well, plus how locomotives played a role in the development of the city and related business. During your visit, you will see a nice collection of Virginia and Truckee railroad locomotives and rolling stock, as well as the famous McKeen car, which is the last of its kind. A ride around the property is also available.
12. Mills Park
---
Offering picnic tables and pavilions along with an aquatic center, Mills Park also features a skate park and athletic courts. The park is very well-kept with a year-round creek running through it and a grove of old-growth trees. It is a nice place for the kids to play since the park features a play area and the water in the creek is very shallow so kids can play in it.
The park itself is gorgeous and makes you feel like you are in a little piece of paradise. Some of its amenities include tennis courts and horseshoe pits. Also, the City Pool and Community Center are close by.
13. Virginia & Truckee Railroad Company
---
The sightseeing tour agency of Virginia & Truckee Railroad Company offers fun and informative train rides around Carson City. Their most popular rides include Candy Cane Express, Electric Holiday Train O'Lights, Pumpkin Patch Trains, Day Out With Thomas, and more.
The whole tour runs along a must-visit historic railroad from the mid-1800s. Interestingly, the trains and rails were restored by hand by some very devoted people. There are also fun shops along the main street and a beautiful old Catholic church to visit. Overall, the tours provide plenty of beautiful scenery and great historical commentary along the ride.
14. Secret Cove
---
Secret Cove is an off-the-beaten-path stretch of beach offering no amenities or facilities, just water views. There is a little hike down to this beautiful cove, but nothing unbearable. There are also some trails and stairs that make it easier to hike.
The water itself is nice, debris-less, and crystal-clear. Make sure you go early to find parking and a spot at the beach. Just be aware that Secret Cove is clearly marked clothing optional, so when the weather is warm, there is plenty of nudity.
15. Nevada State Museum
---
Nevada State Museum features exhibits on the history of Nevada, particularly the historic Carson City. Go early so you can spend a good half day there. And that still might not be enough time to see and read all the great information.
When you see the building from the outside, you might find it hard to imagine that there is a coin press, mine shaft completely replicated, and a walk through past times of Nevada. Their collections cover diverse geological, zoological, historic, numismatic, mining history, Mammoth skeleton, and so much more.
16. Davis Creek Regional Park
---
Davis Creek Regional Park is a forested spot for picnics and camping. Plus, horse trails and a pond for nonmotorized boats. Overall, the park is very clean, well-attended by the rangers, and featuring lots of beautiful trees, wildlife, and hiking trails. For example, the Discovery Trail is a wonderful 1.7-mile hike, ideal for kids.
The pond itself is a walking distance from even the upper loop campsite. Speaking of campsites, they are all large and dispersed under the pines and the restrooms and showers are very clean and nicely heated. Also, the small take-a-book-leave-a-book near the entrance is a great addition!
17. Washoe Club Museum & Saloon
---
Dating back to 1862, Washoe Club Museum & Saloon is a storied saloon with an adjacent history museum featuring exhibits and ghost tours. So, if you are a person who enjoys spooky things and paranormal stories, you will probably enjoy this tour. While the tour is also really informative, the building is actually quite large, and the architecture is beautiful.
In fact, the building became famous back in the 1800s during the Nevada's Comstock Lode times. It used to be a social institution for mining magnates, artists, and socialite men.
18. Kings Canyon Waterfalls
---
Kings Canyon Waterfalls is a hidden gem featuring two popular trails leading to a beautiful, shaded waterfall with a nice pool. The main trail is a nice short and easy hike with less than a mile in length. This lower loop offers nice views of the valley along the entire path. The upper falls trail is described as moderate to difficult, with 1000 feet elevation spread along a 1.3-mile trail.
Both trails are uphill with some big boulders along the way. So, watch your step. Also, this is quite a popular attraction and it can be crowded sometimes.
19. Chimney Beach
---
With a 0.6-mile downhill trail leading to Chimney Beach, visitors can enjoy a small lakefront area with picturesque rock formations. Every turn you take, rock you climb, or angle you look, you will find an intriguing view. The beach itself is small with crystal-clear water, perfect for the kids to swim around looking for little fish.
Also, if Sand Harbor is packed, this place is definitely an option if not a first option, to avoid any stress of not getting into a beach. However, it does get busy around mid-day so if you are looking for quiet and solitude, go in the early hours.
20. Mackay Mansion Museum
---
Located in Virginia City, the Victorian Mackay Mansion Museum was built by Hearst in 1859 with original period furnishings and rumors of hauntings. The house has survived two major fires and a few paranormal activities. While there, you will hear the stories about "The Little Girl in White" and "The Two Robbers".
The tour guides are very hospitable and knowledgeable about the history of the mansion making the experience more worthwhile. And the stories are so spooky that even the most skeptical visitors will start believing in ghosts after the tour.
21. Chollar Mine Tour
---
At the Chollar Mine Tour, you will get the opportunity and insight on one of the 1800s mines of Comstock Lode. During the tour, you will explore around 450 feet back into the mountain. You will also learn a lot of interesting information about the mine's history, what life as a miner was like, and the role it all played in Virginia City's history.
Interestingly, during the Gold Rush, miners in Virginia City extracted the equivalent of $17 million in gold and silver. Besides, the tour guide will educate you regarding the geological formations behind the success of this mine.
22. Children's Museum of Northern Nevada
---
Children's Museum of Northern Nevada is a long-standing, festive museum offering a variety of interactive exhibits for kids and special events. The museum features a lot of hands-on activities and it is parent-friendly. So, there is little bending over and many activities that parents and kids can interact together.
The exhibits include large climbing and slide structures, a play grocery store and restaurant, a construction play area, a large rideable toy airplane, a large toy rocket, and much more. Also do not miss out on a chance to be an engineer driving a train. The downside is that older kids may not find as much to interact with but, of course, it depends on the child.
23. Bowers Mansion Regional Park
---
Featuring an outdoor public pool and two children's playground, Bowers Mansion Regional Park is a great historic site with a beautiful surrounding area. This is a fun little park to walk around and learn more about some of Nevada's historical people and sites. The park also counts with a large green lawn area with many shade trees, perfect for a picnic.
The inside of the Bowers Mansion is wonderful, with rich wallpaper and filled with antique furniture. The history of the house and the family is just as fascinating. Besides, the park district holds many events at the mansion during summer.
24. Fourth Ward School Museum
---
Fourth Ward School Museum features an original classroom and exhibits on local history and the Comstock Lode in a 19th-century schoolhouse. Designed in 1876, this historic 4-story public school used to house 1000 students. And it is nowadays the entrance to Virginia City.
The history behind the school from its early years to the present is just so unique. During your tour try and pay attention to all the exhibits of interesting parts of the town including the mines, old switchboard, printing press, dress shop, and more. Everything is set up nicely with posted history and stories to read along the way.
25. Red's Old 395 Grill
---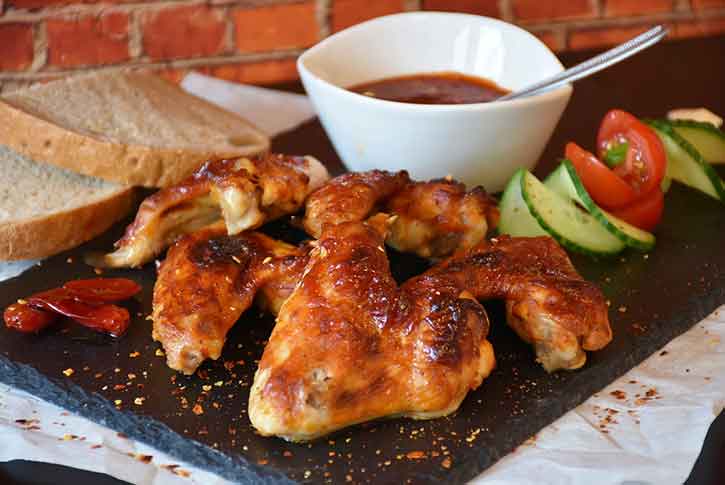 Red's Old 395 Grill is a cozy restaurant popular for its hand-cut steaks, ribs, and Buffalo wings alongside over 100 beers from around the world. As soon as you walk in, you will get those Western vibes going on with old carriages, steam engines, and old west items everywhere.
The restaurant's popularity comes from the famous Iron Chef Jose who creates the menu from scratch as well as Carson City's only wood fire oven. Red's Old's highlight meal is their award-winning smoked barbecue. Also, their menu has something for everyone, from comfort food to healthy dishes.